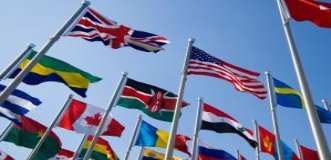 FOR IMMEDIATE RELEASE
June 19, 2012
Contact: Colbie Holderness
Email: [email protected]
Office: +1 202.785.0507
BCSE Pledges Rio+20 Commitment to Fight Climate Change
Continues Advocacy Work in the U.S. and Abroad for Deployment of Existing Clean Energy Technologies
Rio de Janeiro, Brazil— At the United Nations Conference on Sustainable Development Rio+20, the Business Council for Sustainable Energy (BCSE) announced its commitment to continue its advocacy work on policies that reduce greenhouse gas emissions and that accelerate deployment of clean energy technologies at all levels of government, from 2012 to 2015.
The BCSE represents companies and trade associations in the renewable energy, energy efficiency and natural gas sectors in the United States. The Council, established in 1992 after the first Earth Summit, released its Rio+20 commitment to continue to advocate for policies and actions at all levels of government and internationally to reduce greenhouse gas emissions. The Council will support a suite of complementary policies and the use of market-based mechanisms to provide financing and strengthen emission reduction and deployment policies.
Under the UN Framework Convention on Climate Change (UNFCCC), the Council will work with international delegates to adopt an integrated approach to tackle both mitigation and adaptation challenges and plan for a low-carbon, energy efficient and resilient 2050. More specifically, the Council will provide business expertise and technological knowledge to delegates as they design and implement the climate technology center and network, the Green Climate Fund and other mechanisms.
The Council will build upon partnerships formed at Rio+20 and work with other businesses and organizations to achieve the goals of the UN Secretary General's Sustainable Energy for All. The Council also pledges as an organization to reduce its own greenhouse gas emissions and offset its emissions annually.
In making its Rio+20 commitment, BCSE President Lisa Jacobson remarked, "The private sector has a critical role to play to make Rio+20's sustainable development objectives a reality. It is important that the Business Council for Sustainable Energy show its organizational commitment to building a low-carbon economy. Existing clean energy technologies that reduce greenhouse gas emissions, diversify our energy portfolio and create new bases of economic growth are a 'triple-win' for everyone."
The Council's commitment can be viewed on the UNCSD website http://www.uncsd2012.org under Voluntary Commitments/Climate Change.