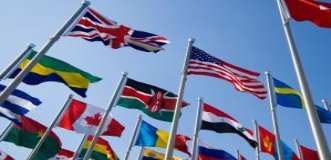 BCSE Joins Climate Solutions Business Partners in Calling for Concrete Action in Cancún
BCSE President Lisa Jacobson was joined by other international clean energy business leaders on December 1 for a press conference at the site of the UN climate negotiations to emphasize to the Parties and press that constructive outcomes are possible at COP-16. The Climate Solutions Business Coalition represents billions of dollars in private capital in the clean energy sector, investor community, and carbon markets.
A full release on the press conference is available here.