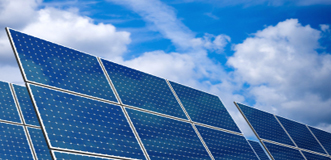 2010 BCSE Breakfast Series: State of the Solar Industry
The Council hosted the second installment of its "State of the Industry Breakfast Series" the morning of Thursday, September 23. The conversation focused on the commercial issues facing the solar industry and featured presentations from BCSE members SunEdison and PG&E.
The 2010 BCSE Breakfast Series was launched to help answer a simple question: "What's going on in your industry?" The breakfast series brings together Council members and others from the clean energy community to learn about the specific challenges and opportunities facing the industries and sectors within the Council's coalition. Each month we will focus on a different industry or sector, inviting BCSE members to give snapshots of their companies' operations and giving the Council's entire membership the opportunity to learn about fellow clean energy businesses. Each discussion will help inform the Council's future advocacy and will form a foundation for further collaboration on key issues and opportunities.
Upcoming and Past Installments
Next: The State of the Electric Vehicle Industry, Tuesday, October 5, 4:30 to 6:00 pm, featuring presentations from the electric utility, automobile manufacturing, and electric charging infrastructure perspectives. This event is in conjunction with the BCSE 2010 Membership Meeting.
Previous: The State of the Energy Efficiency Industry, July 2010, featured presentations from the smart grid and demand response, residential and commercial building efficiency, and natural gas sectors.
Please contact Jack Thirolf at [email protected] with quetions on the State of the Industry Series.