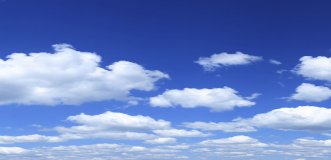 FOR IMMEDIATE RELEASE
September 4, 2012
Contact: Colbie Holderness
Email: [email protected]
Office: 202.785.0507


BCSE Completes 2011 Emissions Inventory
Washington, DC – The Business Council for Sustainable Energy (BCSE) completed its 2011 annual greenhouse gas inventory and its first voluntary purchase of carbon offset credits and renewable energy certificates (RECs) to cover the organization's 2010 and 2011 emissions. The Council worked in conjunction with its members First Environment, Inc., Native Energy and Winrock International's American Carbon Registry to conduct the inventory and to identify high-quality domestic projects to offset its emissions.
"A core policy position and organizational value of the Council is that market-based approaches are cost-effective tools and are fundamental tenets of smart energy and clean air policy," remarks BCSE President Lisa Jacobson. "As a small organization with a relatively small carbon footprint, it is important that the Council lead by example and make improvements to reduce our environmental impact."
BCSE purchased Renewable Energy Certificates (RECs) that support the Lost Creek Wind Project and GreenTrees Afforestation Project to account for its electricity consumption. The Lost Creek Wind Project operates in DeKalb County, Missouri and consists of 100 1.5 megawatt GE turbines. The project was developed by Wind Capital Group and sells its power to Associated Electric Cooperative, Inc. for use by its cooperative members in the state. More information is available at http://www.windcapitalgroup.com/lostcreek.html .
The BCSE acquired carbon offsets for staff travel through its purchase of ACR Forestry Version 2.1 emissions reduction tons (ERTs). These ERTs are sourced from the GreenTrees Afforestation project, a privately managed forest restoration and carbon sequestration program created to reforest at least one million acres in the Lower Mississippi Alluvial Valley. More information is available at http://www.americancarbonregistry.org/carbon-registry/projects/greentrees-forest-carbon-project .
A copy of this statement is available here.