BCSE & Business Groups Launch Media Campaign Urging Action on Federal Energy, Climate Legislation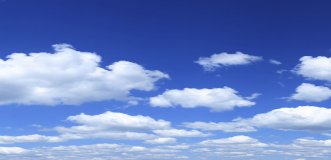 Business Groups Launch Media Campaign Focused on Jobs, Other Economic Benefits of Clean Energy Investments
Ads Urge Action on Federal Energy, Climate Legislation
Contact: Ronnie Kweller, rkweller(at)ase.org, Alliance to Save Energy
FOR IMMEDIATE RELEASE
Washington, D.C., September 22, 2009 - A newspaper ad campaign showing real U.S. workers employed in clean energy jobs in Pennsylvania's renewable energy and energy efficiency industries have begun appearing throughout the state, heralding the launch of the Clean Energy Business Campaign for America.In coming months, the campaign will place such print ads around the country, featuring the true-life stories of such workers in other states.
It's all part of an educational media campaign aimed at demonstrating the wide scope and large number of jobs that clean energy investments can bring to the U.S. economy and stimulating a grassroots movement in support of clean energy and climate change legislation. The advertisements urge investments in clean energy to avoid losing ground "to other countries that are more aggressively investing in clean energy technology."
Comprised of a diverse group of business associations representing a wide range of clean energy industries, the clean energy campaign includes the American Wind Energy Association, the Alliance to Save Energy, the Business Council for Sustainable Energy, the National Association of Energy Service Companies, the National Hydropower Association, and the National Save Energy Coalition, the Polyisocyanurate Insulation Manufacturers Association and the Solar Energy Industries Association.
"Congress is engaged in a historic debate on clean energy and climate change policies that will determine America's economic future and global competitiveness for decades to come," said Alliance President Kateri Callahan. "This coalition believes that it is imperative that we move toward a lower-carbon, energy efficient economy to maintain our leadership role and to attract business and manufacturing to the U.S. through the promise of a sustainable business environment."
"We believe that voices from the business sector must deliver a strong message to Congress stating that clean energy and climate change policies will bring us a strong economy and create jobs," said Business Council for Sustainable Energy President Lisa Jacobson. "Sustained growth in clean energy sectors is vital to our country's financial recovery."
####
The Clean Energy Business Campaign for America is a broad-based group of clean energy industry groups that have joined together to support enactment of strong clean energy and climate change policies to create U.S. jobs and foster economic growth. The coalition is supporting paid and earned media in states throughout the U.S. that feature real workers in clean energy jobs.