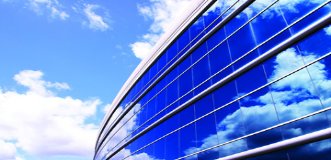 FOR IMMEDIATE RELEASE
August 8, 2012
Contact: Colbie Holderness
Email: [email protected]
Office: 202.785.0507
BCSE Board of Directors Elects Mark Wagner to Serve as New Chair
Washington, DC - The Business Council for Sustainable Energy (BCSE), a broad-based clean energy industry coalition of natural gas, renewable energy and energy efficiency businesses and trade associations, announced the election of its new Chair, Mark Wagner, Vice President, Government Relations, Johnson Controls, Inc., as of August 1, 2012. Johnson Controls, Inc. (JCI) is a Fortune 100 company and a global leader in energy efficiency for buildings, building automation systems, advanced automotive batteries, and automotive interiors. JCI is an active participant in the Council's work in the state, federal and international policy arenas.
"Mark's leadership in the energy industry will serve our clean energy industries well in the coming years," remarks Council President Lisa Jacobson. "Johnson Controls is an example of a company that leads through both its vision and its actions, embracing efficiency, sustainability and diversified approach as core business values. The Council shares these values and looks forward to working with Mark in this new capacity."
Mr. Wager's areas of expertise include energy policy, energy efficiency, renewable energy, electronic security systems, advanced battery technology for hybrid electric vehicles and federal procurement. During his 16 years with Johnson Controls, Mr. Wagner has been instrumental in developing programs with the federal government, including Energy Savings Performance Contracting and other public-private partnerships.
"Mark is a stellar choice to lead the Council," remarked BCSE Board Member and Alliance to Save Energy President Kateri Callahan. "He brings policy savvy as well as a clear vision for how the Council's three industry sectors can partner together to create the diversified and efficient energy portfolio required for our country to be tomorrow's global economic power house."
Mr. Wagner will suceed Mr. George Williams, Director, Federal Government Affairs, Sempra Energy, who is retiring after 28 years at the company. Mr. Williams played a key role in the establishment of the Council in 1992, and his ability to bring together and ultimately lead a diverse group of businesses will leave a long-standing impression on the Council for years to come.
Mr. Wagner has served as the BCSE Board's Vice Chair since January 2010, and will be replaced by Ms. Denise Bode, Chief Executive Officer of the American Wind Energy Association. Mr. Steven Davis, Senior Vice President for External Affairs, was elected to represent Sempra Energy on the Board of Directors.
A copy of this press release is available here.