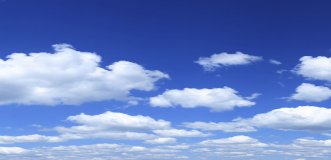 FOR IMMEDIATE RELEASE
Date: December 30, 2009
Contact: Jack Thirolf
Email: [email protected]
Telephone: 202.785.0507
BCSE Board of Directors Elects George Williams of Sempra Energy to Serve as Chairman
Washington, DC: The Business Council for Sustainable Energy (BCSE), a broad-based clean energy industry coalition of natural gas, renewable energy and energy efficiency businesses and trade associations, announced the election of its new Chairman, George Williams, Director of Federal Government Affairs for Sempra Energy, as of January 1, 2010.
"George Williams brings remarkable leadership, experience, and commitment to the Council's core issues," said BCSE President Lisa Jacobson. "In this crucial period, as the U.S. Congress and the international negotiations begin to set forward in earnest solutions to our energy and climate challenges," she continued, "George and Sempra embody the forward-thinking, diversified approach to energy that is at the Council's center. Sempra is a leading company in the natural gas sector; its utilities in California have consistently demonstrated the tremendous potential of energy efficiency and are on the leading edge of smart grid technologies; and it has a growing profile in the development of renewable energy projects."
Rhone Resch, President and CEO of the Solar Energy Industries Association, called Mr. Williams' election as Chairman "a very positive step in the right direction," adding, "George's experience with Sempra has given him a solid understanding of energy issues from a range of perspectives." That breadth of understanding, said Alliance to Save Energy President Kateri Callahan, "is exactly what is needed at the helm of a diverse, dynamic group like BCSE." She continued, "George is well positioned to understand the energy efficiency, natural gas, and renewable sectors, the benefits their partnership can bring our nation, and the policies needed to bring that potential to fruition."
Mr. Williams' tenure as Chairman will begin amidst a flurry of activity on energy and climate issues on the federal, state, and international levels. The Council will continue to engage with the U.S. Congress as it returns from its holiday recess to address energy and climate legislation. The BCSE will also be working on follow up from the COP-15 climate negotiations in Copenhagen, Denmark in December and addressing recent legislative proposals from the California legislature.
Mr. Williams will be succeeding Dr. Tod Delaney, President of First Environment, a New Jersey-based engineering and consulting company specializing in greenhouse gas emission verification and groundwater site investigation and remediation. Dr. Delaney has served as Council Chairman since 2004. He will continue his work with the Council as Chairman Emeritus.