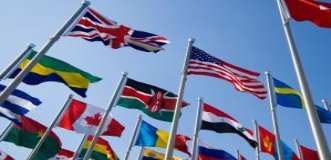 BCSE Board Member Delivers Intervention Before the SBI in Cancún
Jeff Moe, Director of Global Policy and Advocacyfor Ingersoll Rand's Center for Energy Efficiency and Sustainability and BCSE Board Member, delivered an intervention yesterday before the Subsidiary Body for Implementationact at COP-16 in Cancún, México. Speaking on behalf of businesses and industry NGOs, Mr. Moe called on the SBI to adopt a decision text to establish an effective technology mechanism in Cancún, a meaningful step that could deliver immediate deployment of existing clean energy technologies and greenhouse gas emission reductions.
For more information on the intervention and to read the full text, please click here.