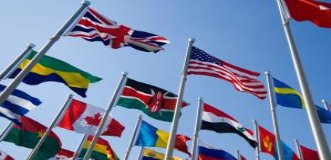 November 28 to December 9, 2011
BCSE at COP17/CMP7 in Durban, South Africa

The Council sent a delegation of over 35 individuals from sixteen member companies and associations to Durban, South Africa from November 28 to December 9 for the annual meeting of the United Nations Framework Convention on Climate Change (
UNFCCC
). The meeting produced a number of significant
outcomes
, including decisions on operationalizing the
Cancún Agreements
(including the Green Climate Fund and the Climate Technology Center and Network) and a roadmap (referred to as the "Durban Platform") to create a legally-binding framework for developed and developing countries to reduce emissions. For more information on the BCSE's reactions to the Durban meeting, read the Council's
statement on the outcomes in Durban
.
Learn about the Council's policy priorities heading into Durban in its
formal press statement
marking the start of COP17/CMP7. Also consult
Making Clean Energy Count in Durban
, the Council's COP17/CMP7 policy primer detailing clean energy case studies from around the world and key policy needs building off last year's talks. For more information on how existing clean energy technologies are helping promote sustainable development and fight climate change, see the BCSE's fact sheets on
adaptation
and
technology transfer
.
Please find below information on the Council's public activities in Durban. Checkout the the Council's
Facebook page
for
photos
from BCSE events and interesting shots from around Durban and the ICC and follow the BCSE on Twitter (
@BCSECleanEnergy
) to stay on top of news from the Council going forward.
Press Conference – Durban Deliverables: What's Needed to Spur Clean Energy Investment
Date: Tuesday, November 23, 2011
This press conference outlined the BCSE's priorities for COP17/CMP7 and featured the perspectives of BCSE members from the renewable energy, energy efficiency, and industrial technology sectors.
UNFCCC Side Event - Driving a Transformation to Energy Efficient Buildings
Date: Thursday, December 1, 2011
Presentations:
Pursuing energy efficiency in buildings offers low-cost emissions mitigation, improved climate resilience and better building performance for occupants and owners. This event, held in partnership with the U.S. Green Building Council (USGBC) featured the results of a collaborative private sector-NGO initiative led by Johnson Controls to deliver a Policy Toolkit and approaches for energy efficiency NAMAs.
U.S. CENTER SIDE EVENT - Clean Energy Technologies for the Developing World
Date: Friday, December 2, 2011
Presentations to be posted shortly
In partnership with U.S. Department of Commerce and U.S. Agency for International Development, the Council hosted this panel discussion on how U.S. clean energy companies—in tandem with policy and program initiatives of the U.S. government—are working with developing countries to help achieve their economic, environmental and energy objectives.
Press Conference – Increasing Building Efficiency to Fight and Adapt to Climate Change
Date: Thursday, December 8, 2011
Press Release
Webcast
With 40 percent of greenhouse gas emissions coming from buildings, governments cannot address climate change without taking aggressive actions to improve building efficiency. In this press conference, BCSE companies Ingersoll Rand and Johnson Controls discussed building sector trends and how their companies are investing and innovating to bring emissions reductions, cost savings, and increased resiliency to the effects of climate change to customers in developed and developing markets across the world.
Press Conference – Climate Solutions Business Coalition
Date: Thursday, December 8, 2011
Press Release
Webcast
The BCSE joined with the Climate Markets and Investors Association, the International Emissions Trading Association, and the Global Wind Energy Council to discuss the groups' shared call for the Parties to deliver investment signals in the final days of COP17/CMP7.