BCSE at COP-16 in Cancun, Mexico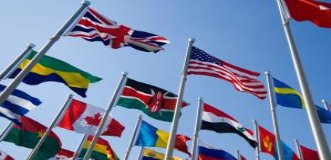 BCSE at COP-16 in Cancún, México
From November 29 to December 10, 2010, the Council led a delegation of over 50 clean energy executives, representing 21 of its member organizations, to the UN climate conference in Cancún, México. This year's meeting was the 16th meeting of the Conference of the Parties to the United Nations Framework Convention on Climate Change (COP-16) and the 6th Meeting of the Parties to the Kyoto Protocol (CMP-6).
As part of this effort, the Council engaged negotiators on a series of issues of interest to clean energy industries, in particular the areas of technology transfer, market-based mechanisms and finance. The Council's positions are articulated in this one-page briefer and as well in more detail in Clean Energy: Fueling Sustainable Global Growth, the Council's policy framework for COP-16. The Council's statement on the outcomes of the conference is available here.
The Council also hosted a series of activities, including side events and press conferences in partnership with key clean energy and business organizations. A summary of those activities is provided below.

Driving Low-Carbon Investments
Thursday, 9 December, 16:45 to 18:15
US Presence Center, Cancunmesse, Cancún, México
Program and Agenda

Climate Solutions Business Coalition Press Conference
Certainty = Private Investment = Clean Technology
Thursday, 9 December, 14:00 to 14:30
Luna Room, Moon Palace, Cancún, México
Press announcement
Press conference video

Investment and Finance for Clean Energy
Wednesday, 8 December, 12:00 to 13:15
Westin Hotel, Boulevard Kukulcan Km 20, Cancún, México
Co-hosted with Ceres
Program and agenda

Clean Energy Technologies for the Developing World
Tuesday, 7 December, 11:45 to 13:15
US Presence Center, Cancunmesse, Cancún, México
Co-hosted with USAID and US Dept of Commerce
Program and agenda
Side-event video
Climate Solutions Business Coalition Press Conference
Technology, Markets and REDD: 3 Key Areas Prime for Progress
Wednesday, 1 December, 14:00 to 14:30
Luna Room, Moon Palace, Cancún, México
Press announcement
Press conference video

Energy-Efficiency Cities
Wednesday, 1 December, 13:00 to 15:00
Cacao Room, Cancunmesse, Cancún, México
Co-hosted with the Alliance to Save Energy
Program and agenda
Presentations and summary