BCSE Applauds House Energy & Commerce for Draft Legislation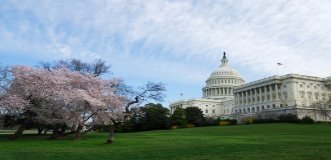 Clean Energy Businesses Applaud House Release of Energy and Climate Change Draft
Washington, DC, April 1, 2009 - The Business Council for Sustainable Energy commends House Energy and Commerce Committee Chairman Henry Waxman (D-CA) and Energy and Environment Subcommittee Chairman Edward Markey (D-MA) on the release of comprehensive federal energy and climate change draft legislation.
With the release of the Waxman-Markey discussion draft, Congress is sending an important signal on the need for an integrated approach to address climate change and greenhouse gas mitigation. Critical energy policies – such as building efficiency provisions, a Renewable Electricity Standard and Energy Efficiency Resource Standard, among others are included in the discussion draft. If enacted, these standards can drive near-term emission reductions, speed deployment of clean energy technologies that will lower the cost of compliance with emissions targets for businesses and households, and address pressing energy and air quality challenges.
Related to the design of a cap-and-trade system, the Council is encouraged by the following elements of the discussion draft:
Clear mid-term and long-term emission reduction targets
Inclusion of a federal offset program, with both domestic and international project opportunities
Flexible cost containment mechanisms, such as banking and offsets that maintain market signals to invest in existing clean energy technology
For more information on the Council's climate change and energy policy priorities, please see Moving the Nation Towards a Clean Energy Economy.
To download a full copy of the press release, please click here.