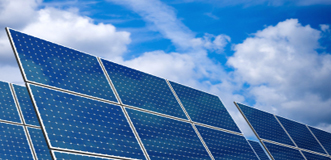 BCSE 2009 Fall Forum Summary and Closing Message
The events on Wednesday and Thursday, October 14 and 15 were successful in advancing the Council's priority issues and were made possible by the participation of BCSE members and the support of the Forum's sponsors: the Gas Technology Institute, Sempra Energy, Uni-Solar/ECD, and the American Gas Association.
Heather Zichal on Meeting with the BCSE
On the White House website on Wedensday, October 15, Heather Zichal wrote about her meeting with the BCSE. Here is an excerpt:
"This morning, I addressed the Business Council for Sustainable Energy, a large group of businesses who, like many of you, understand the imperatives we have to reduce our dependence on oil, cut the carbon pollution that is changing our climate and build the clean energy technologies that will drive global markets for decades to come. This council of businesses represents an important voice in the American discussion on clean energy – one that understands the world's future prosperity must be built with a foundation anchored in sustainability, low-carbon technology and environmental stewardship."
For the full posting, please visit the White House Briefing Room blog.
Forum Highlights
Release of "A Clean Energy Partnership," the Council's working paper on the integrated relationship between energy efficiency, natural gas, and renewable energy;
Individual meetings with Senators Amy Klobuchar (MN), Sheldon Whitehouse (RI), and Jeff Merkley (OR);
Meeting with key staff from House leadership offices, including Dr. Karen Wayland, Senior Policy Advisor to the Speaker of the House
Meeting with the House Blue Dog Energy Task Force, including Congressmen Jim Matheson (UT-2), John Barrow (GA-12), Leonard Boswell (IA-3), Collin Peterson (MN-7), Bart Gordon (TN-6), and others;
Meeting with the House Sustainable Energy and Environment Coalition, chaired by Congressmen Jay Inslee (WA-1) and Steve Israel (NY-2);
Forum Keynote from Heather Zichal, Deputy Assistant to the President for Energy and Climate Change;
Discussion with Dr. Henry Kelly from the Office of Energy Efficiency and Renewable Energy at DOE.
Forum Closing Message
It is crucial in the coming months that we effectively communicate the Council's key message of deploying existing clean energy technologies from the energy efficiency, natural gas, and renewable energy sectors. The 2009 Fall Forum was a success and will energize our efforts in the months to come.