Austin Energy Energy-Efficiency Program Wins National Award for Excellence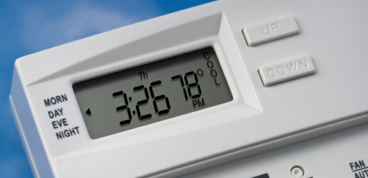 April 11, 2011
Austin Energy Energy-Efficiency Program Wins National Award for Excellence
Austin Energy has been recognized for the seventh year in a row by Energy Star for excellence in helping residential customers reduce their energy use and lower their bills by making energy-efficiency improvements to their homes.
The 2011 Energy Star Sustained Excellence Award will be presented to Austin Energy on April 12 in Washington, D.C. by the U.S. Environmental Protection Agency and the U.S. Department of Energy. The award recognizes leadership and long-term commitment to protecting the environment through energy efficiency.
Austin Energy is being recognized for its Home Performance with Energy Star® program which last year had more than 3,050 homes receive rebates and low-interest loans to make improvements that will save 5.8 million kilowatt-hours (kWh) of electricity annually or the equivalent of powering 514 average size Austin homes year-round. The energy reduction also will avoid emitting more than 3,448 tons of carbon dioxide into the atmosphere each year.
In the last five years alone, some 11,800 residents have participated in the program saving a combined 24 million kWh annually and $2.4 million each year on their electric bills.
Read more about the award here on Austin Energy's news site.