Austin Council Approves Largest Solar System in the Nation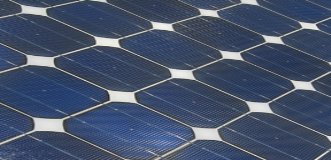 Austin Council approves largest solar system in the nation, one of largest in the world
March 5, 2009 - Austin, TX. The Austin City Council today approved a proposal that would give the capital city of Texas the largest solar system in the nation and among the 10 largest in the world, when the project goes on line by the end of 2010.
The Council approved an agreement under which the City's municipally-owned electric utility, Austin Energy, will purchase all of the electricity produced over a 25-year term by a 30 megawatt (MW) solar project to be built on city-owned property located about 20 miles from downtown Austin.
Gemini Solar Development Company, LLC, one of 15 companies competing for the massive project, will construct, own and manage the solar facility. The project of photovoltaic solar panels will span approximately 320 acres, producing energy each year sufficient to power about 5,000 homes. Austin Energy will pay about $10 million per year for the power.
To read the full press release, please click here.