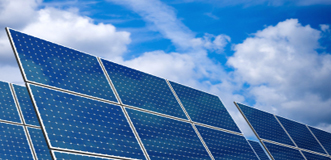 Sempra Energy Employees' Political Action Committee
Member News
March / April 2011
Issue 15
An "All of the Above" US Energy Strategy is Okay--but Focus on What is Clean and Available First
By Guest Contributor: Lisa Jacobson, President of the Business Council for Sustainable Energy
Despite news reports that tell the story of only conflict and partisanship in Washington, D.C., federal energy policy is one of the few bright spots for cooperation in the 112th Congress. The Business Council for Sustainable Energy (BCSE), a coalition of leading clean energy businesses and trade associations representing the natural gas, renewable energy and energy efficiency industries, has been working constructively with Congressional leaders in the House and the Senate and has identified several energy policy areas that could win broad sup-port. These include leveraging private sector investment in the energy sector, making government permitting and siting processes more efficient, reducing taxes for upfront capital costs for project development and providing tax credits for the purchase of clean energy products and services.
Sempra Energy, a founder of BCSE—along with current board chair George Williams (who directs Sempra's federal government affairs office)—has been leading the dialogue, helping BCSE's broad business coalition to think through federal policy approaches. The objective is to support the deployment of clean energy industries and help ratepayers and businesses throughout the country faced with higher energy bills as our economy recovers.
A key theme in the federal discussions on energy policy is an "all of the above" strat-egy. First coined by House Republicans when gasoline prices topped $80 a barrel sev-eral years ago, the "all of the above" energy strategy is again a favored approach from the new Republican Majority in the House of Representatives and many in the U.S. Senate. While there is no universal definition of the phrase, "all of the above" refers to the full complement of conventional and emerging energy resources and technolo-gies -- something for everyone's wish list and everyone's constituency.
The "all of the above" approach was also embraced in President Obama's speech on energy policy in late March, as he called for new oil and natural gas drilling along with investments and policies to support renewables and energy efficiency.
"All of the above" certainly has its appeal. With federal energy politics driven more by geography than political party affiliation, it makes sense as an organiz-ing principle for federal legislation. However, an important filter should be added to the "all of the above" approach: a focus on what is clean and available first.
Why focus on clean and available as primary criteria? Air emissions and climate change impact public health and the natural environment.Despite attempts by Congress to slow or stop federal regulation of air pollutants and greenhouse gas emissions, once local health impacts come into play, high-emissions resources become less attractive and more costly.
Availability matters because the country needs a national energy strategy that is attainable in the near-term and mid-term. Helping households and businesses use more efficient and clean energy options builds confidence that we can have a reliable and affordable energy system that meets the needs of a 21st Century U.S. economy. Further, over time, early investments in commercially-available energy options like renewable energy, energy efficiency and natural gas will pay off with less dependence in foreign sources of energy and fuels, without sacrific-ing public health or environmental protection.
With a Congress and Administration that have been struggling to agree on a fed-eral budget, and a Presidential election on the horizon, there are many chal-lenges to adopting a national energy strategy this year. However, outreach to both the House and Senate shows evidence of bipartisan support for a variety of important energy policies that would support Sempra Energy's interests in clean energy sectors. In addition, consumer anxiety over increasing prices at the pump will at least keep the conversation going, if not lead to the adoption of new federal policies.
Focusing on "all of the above" is helpful and needed to get all the parties to the table on federal energy policy, but the BCSE urges a focus on polices that lead to increased use of clean, efficient and available energy options in the near-term.
This commentary appeared in the March/April 2011 edition of the SEEPAC newsletter. Read the exerpt here.