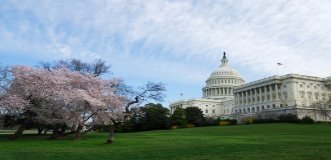 Clean Energy Forum, March 15 & 16 in Washington, DC
Sponsored by:
The 2011 Clean Energy Forum brought together executives from over 50 companies and associations from the energy efficiency, renewable energy, electric utility, and natural gas industries to discuss shared energy policy priorities with leaders in Congress and the Administration. In addition to meetings with policymakers, the Forum offered BCSE members opportunities to learn about how energy efficiency, renewable energy, and natural gas are working together through the Clean Energy Partnership to innovate and strengthen America's energy infrastructure.
Please direct questions on the Clean Energy Forum to Jack Thirolf at 202-785-0507 or [email protected].